Jennifer "Jenni" Newton, 27, a teacher with the Pajaro Valley Unified School District, is training to run the 2022 TCS New York City Marathon on Nov. 6. That's 26.2 miles.

What makes her effort especially ambitious is that she found out last year that she has type 1 diabetes, an autoimmune condition that doctors do not know how to prevent.
People with Type 1 must monitor their blood sugar regularly and take insulin when necessary.
Worldwide, cases of Type 1 diabetes have recently been rising steadily, a trend not explained by genetics, so scientists suspect environmental factors.
Jenni is one of nearly 50 runners chosen for the Beyond Type Run Team, a program of global diabetes nonprofit Beyond Type 1.
It's perfect timing, too, because November is National Diabetes Awareness Month.
Her goal is to prove to her students and other people living with type 1 diabetes that anything is possible.
•••
How did you hear about theBeyond the Type Run Team?
I heard about Beyond Type 1 because from when I was a kid.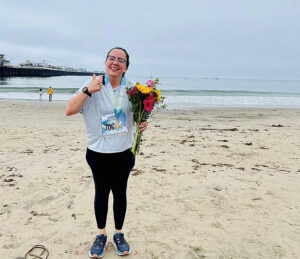 I remember (singer) Nick Jonas started the organization to raise awareness for it so I Googled it shortly after diagnosis and applied to do the NYC marathon and got accepted.
I was not prepared to run the marathon at that point, so I had to postpone to 2022.
Will the team run as a group?
I will be running with a group of 50 other Type 1 diabetics through New York City in the NYC Marathon through Beyond Type 1, which is a nonprofit organization that provides education and support to Type 1 diabetics … fun fact: Nick Jonas, who started it, has Type 1 as well.
Do you know anyone on the team? How many from California?
There are at least 10 runners from California this year (some may have been added in late).
What's your goal in participating?
My goal for this run is to finish the race, encourage Type 1 diabetics that they can do amazing things … and to also be a part of showing everyone (not just Type 1 diabetics) that just because life might be hard, God can still use the hard parts of our story to bring hope to others.
You can do hard things.
When were you diagnosed? Tell me about that diagnosis.
I was diagnosed with type 1 diabetes in 2021, during my first year of teaching.
Is this the same kind of diabetes that actress Mary Tyler Moore had?
Yes, Mary Tyler Moore also had type 1 diabetes.
What's the cause?
Type 1 is an autoimmune condition that causes the pancreas to stop working. Type 1 is NOT caused — or can be removed by — lifestyle choices (eating lots of sugar/carbs and lack of exercise) and can come up at any age and with any type of diet.
How are you managing it? Talk about the new resources available.
In order to stay moving and grooving, I have to check my blood sugars, give myself insulin, exercise, and plan ahead.
The Dexcom G6 that I wear tracks my blood sugars every 5 minutes and sends it to my phone and watch. While training for my marathons, it is super helpful to wear it because I'm not forced to stop and finger prick constantly. I am able to make decisions in live time (water and snack intake).
•••
For more about Beyond Type 1, see https://beyondtype1.org/2022-tcs-nyc-marathon/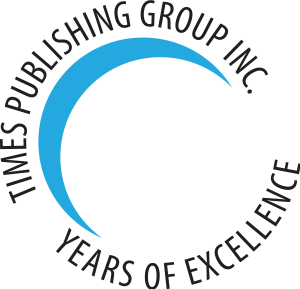 Times Publishing Group, Inc. has been serving our community for 31 years. We are located on the Central Coast of California, a Multi-media News, and information source.
Copyright © 2019 Times Publishing Group